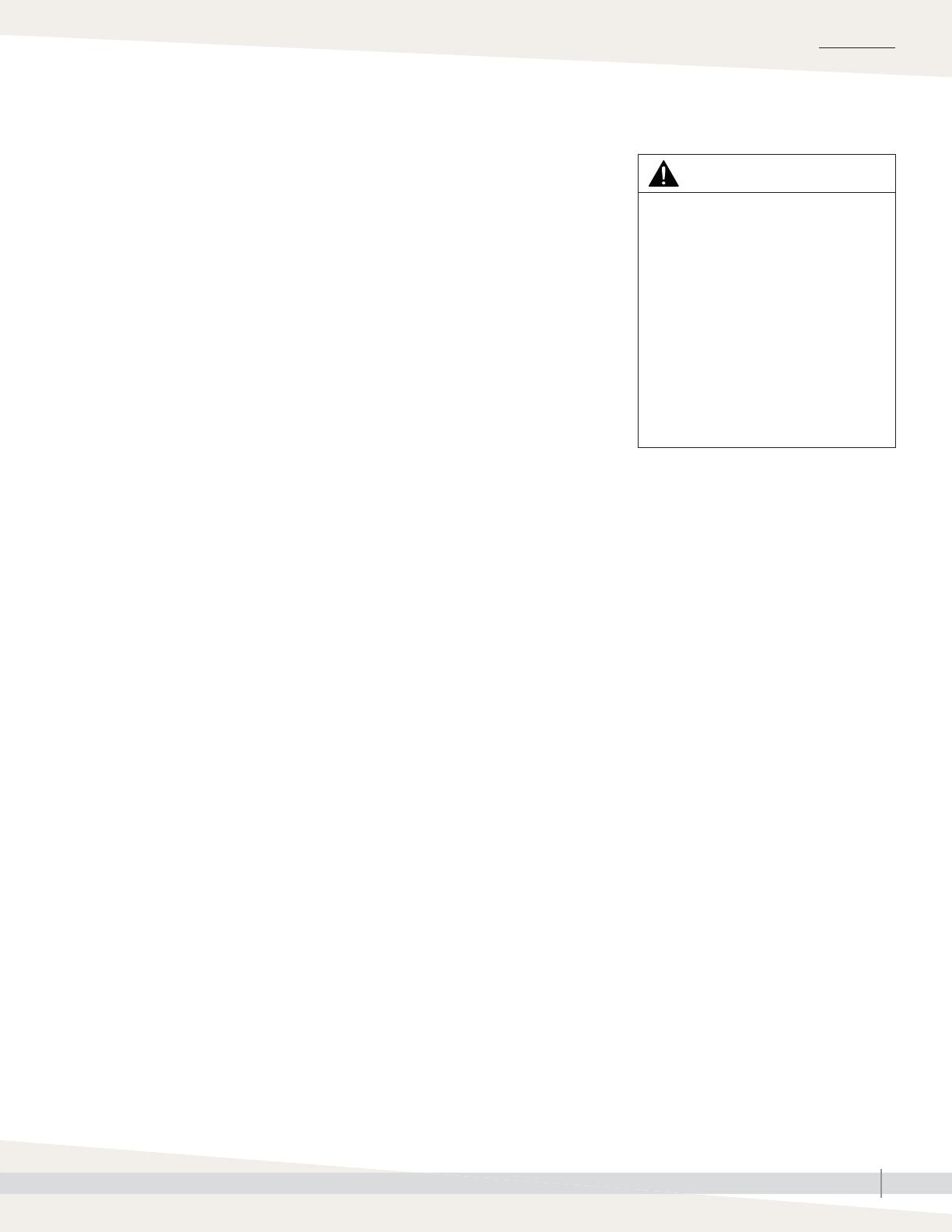 13
XTR INSTALLATION, OPERATION, AND MAINTENANCE MANUAL
INSTALLATION
WARNING
Excessive moisture hazard
DriSteem strongly recommends
installing a duct airfl ow proving switch
and a duct high limit humidistat. These
devices prevent a humidifi
er from
making steam when there is low airfl ow
in the duct or when the RH level in the
duct is too high. Failure to install these
devices can result in excessive moisture
in the duct, which can cause bacteria
and mold growth or dripping through
the duct.
mc_060310_0725
Proper wiring prevents electrical noise.
Electrical noise can produce undesirable effects
on electronic control circuits, which affects
controllability. Electrical noise is generated
by electrical equipment such as inductive
loads, electric motors, solenoid coils, welding
machinery, or fl uorescent light circuits. The
electrical noise or interference generated from
these sources (and the effect on controllers)
is diffi cult to defi ne, but the most common
symptoms are erratic control or intermittent
operational problems.
Important:
• For maximum EMC effectiveness, wire all
humidity, high limit, and airflow controls
using multicolored shielded/screened
plenum-rated cable with a drain wire for
the shield/screen. Connect the drain wire
to the shield/screen ground terminal with
wire less than 2" (50 mm) in length.
• Do not ground shield at the device end.
EARTH GROUNDING REQUIREMENTS
A code-approved safety earth grounding system is required. The ground
connection must be made with solid metal-to-metal connections. Ground wire
should be the same size as power wiring.
CONTROL COMPONENT PLACEMENT
Follow the guidelines on Page 18 for placing humidistats, transmitters, and
airfl ow proving switches.
CONTROL INPUT WIRING
XTR humidifi ers accept RH signals from DriSteem control components. For
wiring connection requirements, fi rst determine which control scenario applies.
Then, refer to the control input wiring diagram in the humidifi
er cabinet.
Field wiring