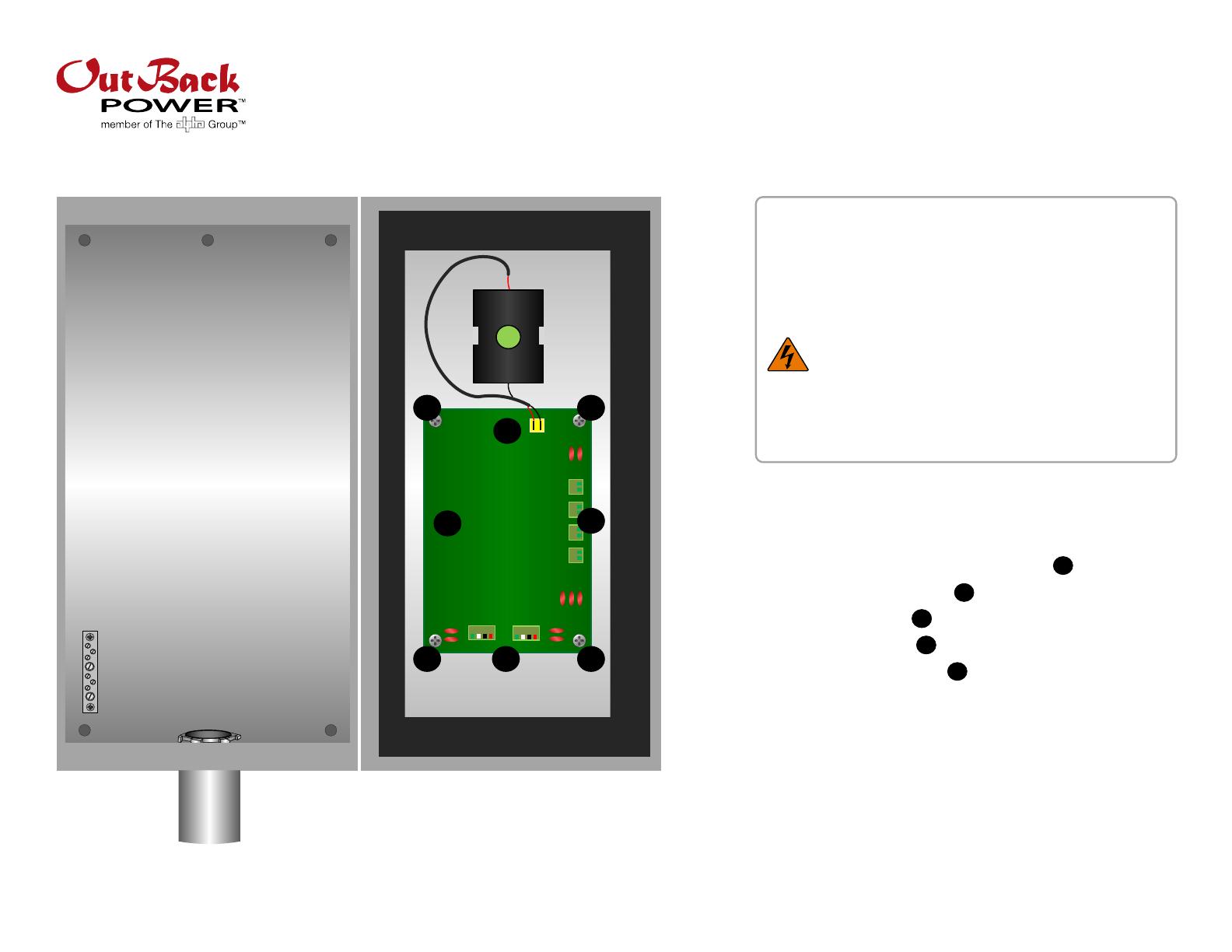 ©201
6
OutBack Power Technologies.
All Rights
Res
erved.
Instructions
FLEXware ICS Plus Rapid Shutdown Initiator
Control Board Replacement
Control Board R
eplacement Kit
(SPARE-305):
o
Remove the external communication wires .
o
Remove the auxiliary wires , if present.
o
Disconnect the plug

from the control board.
o
Remove four screws with a #2 Phillips screwdriver.
o
Remove the control board . Replace with SPARE-305 unit.
o
To complete the replacement, perform the previous steps in
reverse order. The plug and wires should be fully seated.
3
1
2
5
This page contains instructions on replacement of the
ICS Plus RSI control board using the kit SPARE-305.
o
These instructions are for use by qualified personnel who
meet all local and governmental code requirements for
licensing and training for the in
stallation of electrical power
systems with AC and DC voltag
e up to 600 volts. This
product is only serviceable by qualified personnel.
WARNING: SHOCK HAZARD
Turn off main switch, disconnect power sources
and remove all associated wires before beginning
work. Use a DMM to conf
irm zero volts at the
appropriate terminals.
1
2
3
4
5