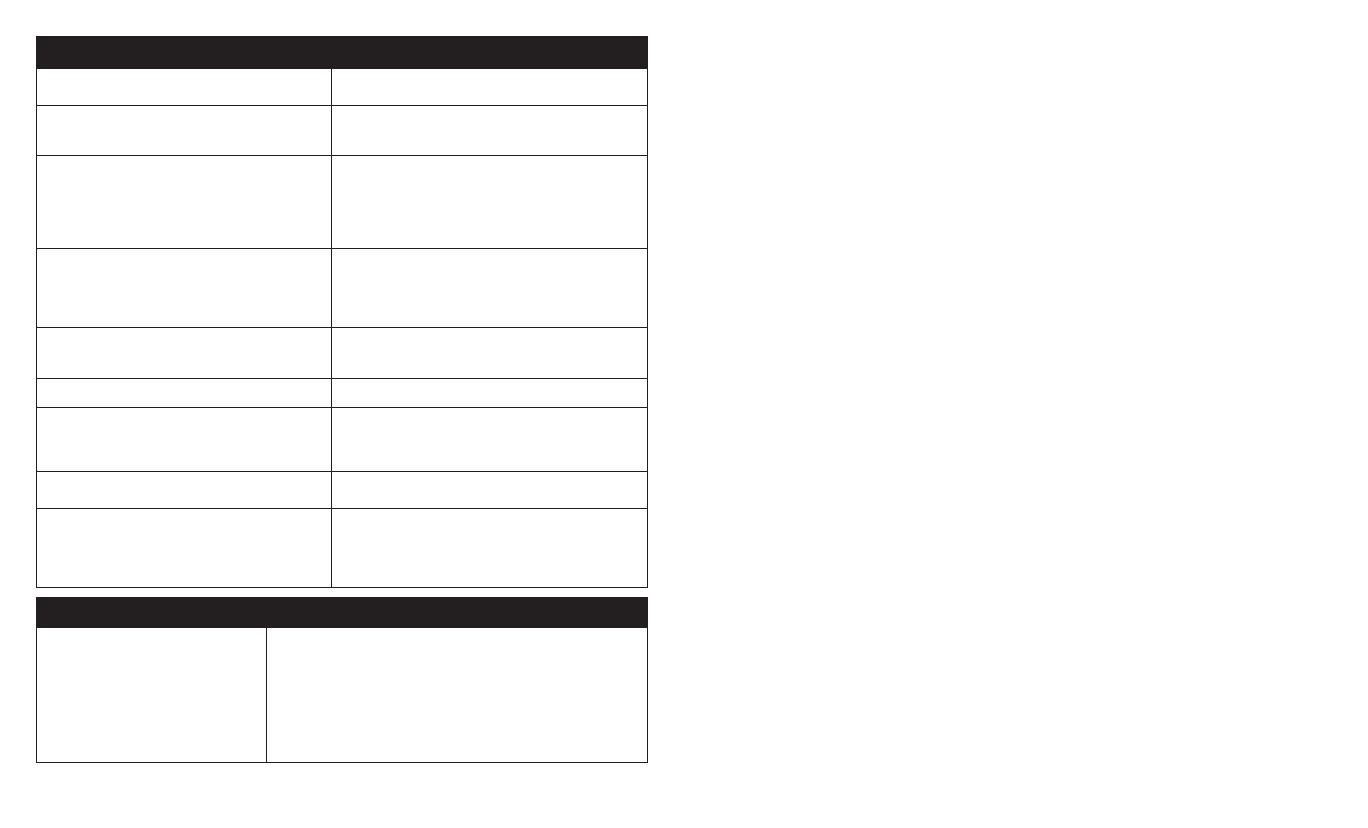 SPORTDOG.COM 1312 1-800-732-0144
FREQUENTLY ASKED QUESTIONS
Will another dog's bark set off the Bark Control
Collar?
No
Is the Bark Control Collar safe and humane?
Yes. The Bark Control Collar is designed to get your dog's
attention, not to punish him. However, the initial static
stimulation may startle your dog.
Will the Bark Control Collar work for my dog?
The Bark Control Collar is safe and effective for all breeds
and sizes of dogs, though it may be too large for dogs under
8 lbs. to wear comfortably. The system should only be
used with dogs who are over six months of age. If your dog
is injured or its mobility is otherwise impaired, contact
your veterinarian or professional trainer before use.
Is it possible for my dog to learn not to bark only
when the Bark Control Collar is on?
Yes. This is best accomplished by placing the Bark
Control Collar on your dog only in situations where
you never want him to bark, and never placing the Bark
Control Collar on your dog in situations where you find it
acceptable for him to bark.
I have more than one dog, but only one dog with a
barking problem. Will it cause problems between
the dogs if I keep them together?
It should not be a problem, especially if you follow the
procedures described in this Guide.
Is the Bark Control Collar waterproof?
Yes. It is waterproof and submersible to 10 ft.
Can I attach a lead/leash to the Bark Control
Collar?
No. This can result in pulling the Contact Points too
tightly against your dog's neck. Attach a lead/leash to
a separate, non-metallic collar, making sure the extra
collar does not put pressure on the Contact Points.
Can I leave The Bark Control Collar on my dog all
the time?
No. Never leave the Bark Control Collar on for more than
12 consecutive hours.
What do I do if my dog's neck becomes red and
irritated?
This condition is due to the Contact Points irritating the
skin. Discontinue use of the Bark Control Collar for a few
days. If the condition persists beyond 48 hours, see your
veterinarian. Once the skin returns to normal, resume
use, and monitor the skin condition closely.
TROUBLESHOOTING
My dog keeps barking (does not respond
to the static stimulation)
•
Tighten the Bark Control Collar and/or trim your dog's hair
where the Contact Points touch his neck to ensure good
skin contact
•
Increase the Static Stimulation level
•
Switch to the longer Contact Points
•
If your dog still does not respond, contact the Customer Care
Center
TERMS OF USE AND LIMITATION OF LIABILITY
This Product is offered to you conditioned upon your acceptance without modification of the terms, conditions, and
notices contained herein. Usage of this Product implies acceptance of all such terms, conditions, and notices.
This Product is designed for use with dogs where training is desired. The specific temperament of your dog may
not work with this Product. We recommend that you not use this Product if your dog is less than eight pounds or if
your dog is aggressive. If you are unsure whether this is appropriate for your dog, please consult your veterinarian,
certified trainer, or contact our Customer Care Center at 1-800-732-0144.
Proper use includes reviewing the entire Operating Guide provided with your Product and any specific safety
information.
3.
NO UNLAWFUL OR PROHIBITED USE
This Product is designed for use with dogs only. This dog training device is not intended to harm, injure, or provoke.
Using this Product in a way that is not intended could result in violation of Federal, State, or local laws.
4.
LIMITATION OF LIABILITY
In no event shall Radio Systems Corporation be liable for any direct, indirect, punitive, incidental, special or
consequential damages, or any damages whatsoever arising out of or connected with the use or misuse of this
Product. Buyer assumes all risks and liability from the use of this Product.
5.
MODIFICATION OF TERMS AND CONDITIONS
Radio Systems Corporation reserves the right to change the terms, conditions, and notices under which this Product