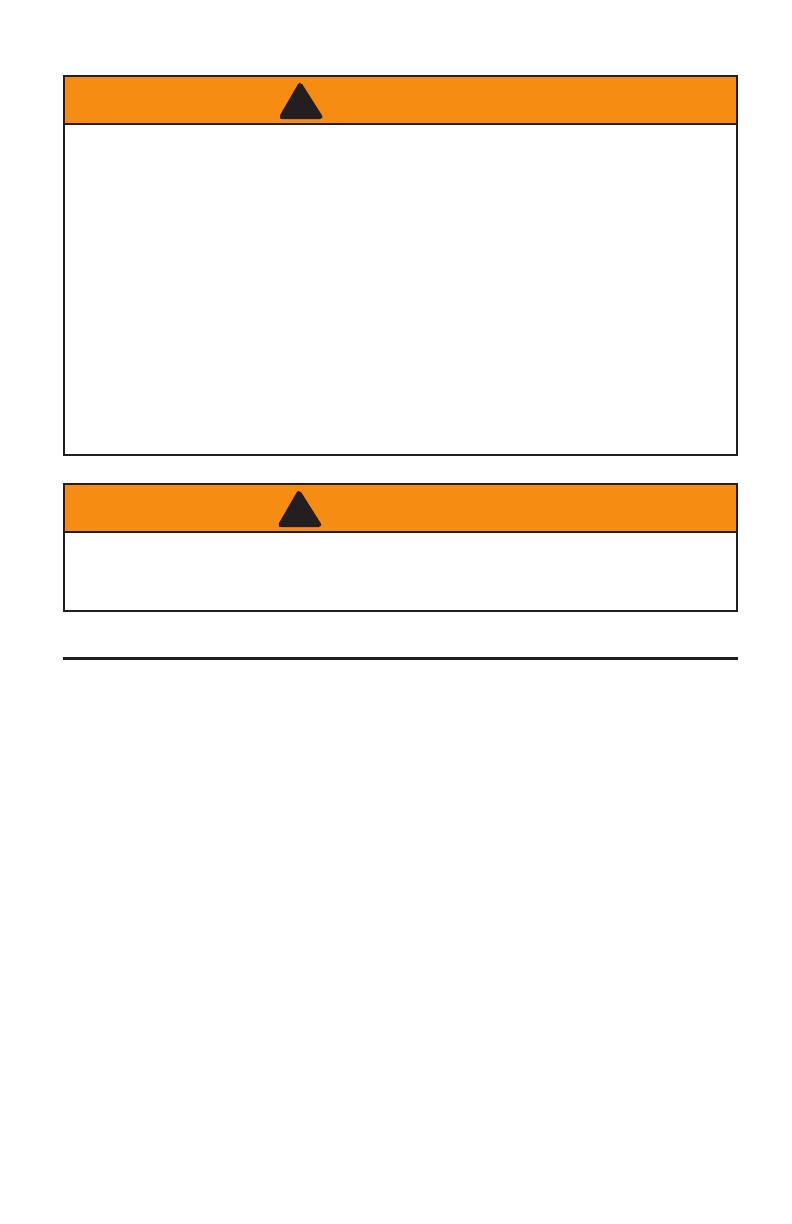 • Study, understand, and follow all instructions before operating this device.
• Do not exceed rated capacity.
• Use only on hard, level surface.
• Lifting device only. Immediately after lifting, support the vehicle with appropriate
means.
• Do not move or dolly the vehicle on the jack.
• Lift only on areas of the vehicle as specied by the vehicle manufacturer.
• No alteration shall be made to this product.
• Failure to heed these markings may result in personal injury and/or property
damage.
3
The paint on this product contains lead, a chemical known in the State of Cali
-
fornia to cause cancer, birth defects and other reproductive harm. Do not ingest
paint chips and keep product away from children. Wash hands after each use.
PREPARATION
Before Use
1.
Verify that product and application are compatible. If you have questions about the use
of this jack or its compatibility with your vehicle, contact Pro-Lift Customer Support at
(816) 891-6390.
2. Before using this product, read the owner's manual completely and familiarize
yourself thoroughly with the product, its components and recognize the hazards
associated with its use.
3. To familiarize yourself with basic operation, use stamped end of the provided
handle to engage and turn release valve:
Clockwise
until rm resistance is felt
to further thread engagement. This is the
'
CLOSED
' release valve position used to raise the load.
Counter-clockwise
, but no more than 1/2 full turn from the closed position.
'
OPEN
' release valve position used to lower the load.
4. With saddle fully lowered, locate and remove cover plate, then remove oil ller
plug. Insert handle into handle sleeve, then pump 6 to 8 full strokes. Check oil
level. Proper oil level will vary from just covering ram cylinder to 3/16" above it as
seen from oil ller plug hole. Reinstall oil ller plug.
5. Ensure that jack rolls freely and that pump operates smoothly before putting into
service. Replace worn or damaged parts and assemblies with factory Authorized
Replacement Parts only. Contact Pro-Lift Customer Service or distributor of this
product for a list of factory authorized service centers (see Replacement Parts
List, page 7). Lubricate as instructed in Care and Maintenance section, page 5.