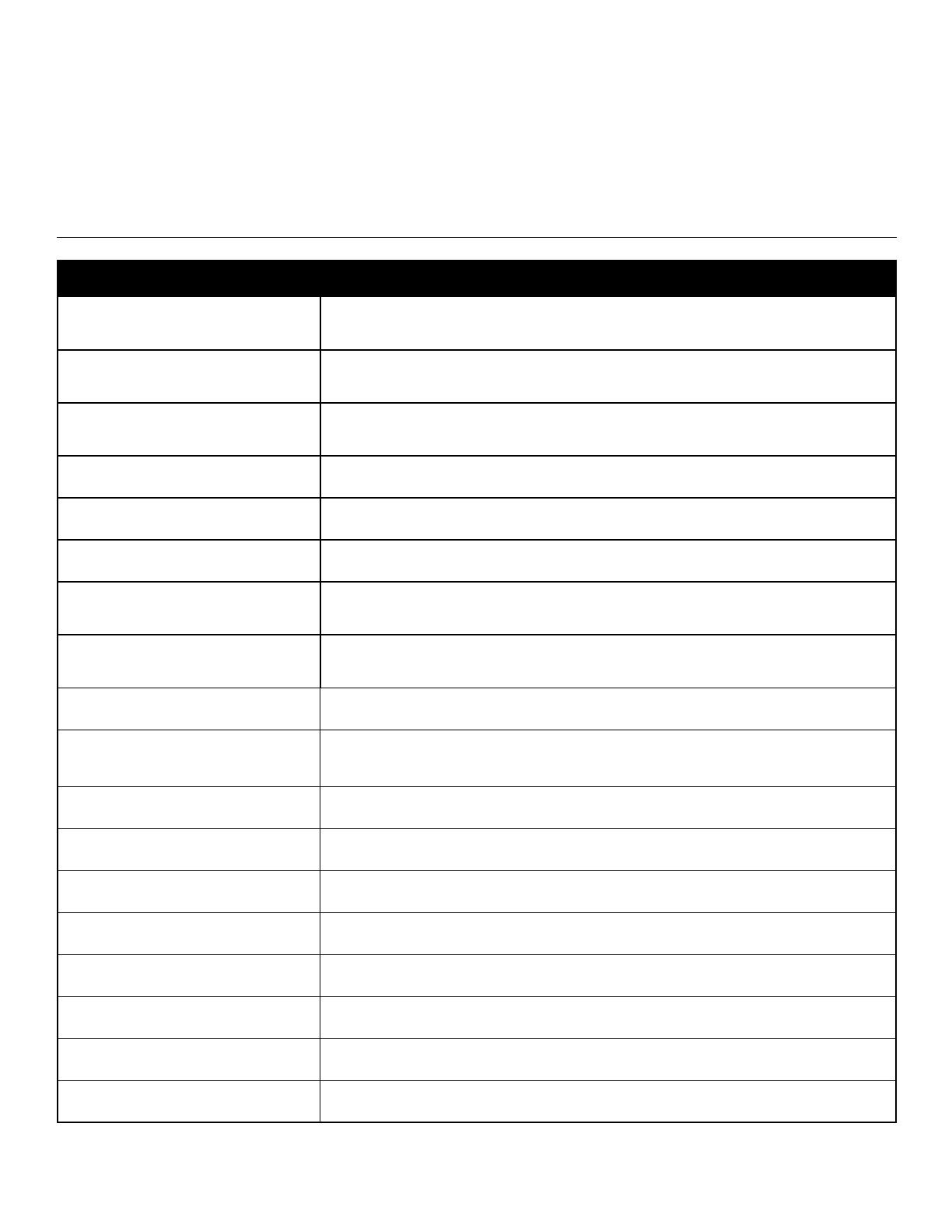 ACCESSORIES
To purchase additional accessories for your SportDOG
®
Brand product visit our website at www.sportdog.com, contact the Customer
Care Center at 1-800-732-0144, or visit a retailer near you.
*
Be sure your in-ground loop system is grounded to provide some protection against voltage surges. Article 810 of the National
Electrical Code, ANSI/NFPA 70, provides information with regard to proper grounding of the lead-in wire to an antenna discharge unit
and location of the antenna-discharge unit. A LP-4100 (Surge Protection Kit) can be used for this purpose, as well as, to help protect
against power line surges. The LP-4100 is available by contacting the Customer Care Center.
FREQUENTLY ASKED QUESTIONS
Is the static stimulation safe for my dog?
While Continuous and/or Momentary static stimulation may be unpleasant, it's harmless to your
dog. Electronic training devices require interaction and training from the owner to achieve desired
results.
How old does my dog have to be before
starting to train on the In-Ground Fence
™
system?
Because all dogs are different, training on the system can be started once your dog can learn
basic obedience commands like "sit" and "stay." The system is safe of all dogs over 8 pounds. The
adjustable collar and static stimulation levels allow you to create a perfect solution for your dog.
Once my dog is trained and has been
obeying my commands, will my dog have to
continue to wear the Collar Receiver?
Yes. Your dog will always need to wear the Collar Receiver for containment (up to 12 hours per day).
Is the Collar Receiver waterproof?
Yes, up to 25 feet. using DryTEK
Can my Collar Receiver be used around salt
water?
Yes. However, if the Collar Receiver is used in or around salt water, it should be rinsed with fresh
water following each use.
Can I use the system on aggressive dogs?
We don't recommend any of our products to be used on aggressive dogs. We recommend you contact
your local veterinarian or professional trainer to determine if your dog might be aggressive.
What do I do if my dog's neck becomes red
and irritated?
This condition is due to the Contact Points irritating the skin. Discontinue use of the Collar Receiver
for a few days. If the condition persists beyond 48 hours, see your veterinarian. Once the skin returns
to normal, resume use, and monitor the skin condition closely.
Can I attach a lead/leash to the Collar
Receiver?
DON'T attach a lead/leash to the Collar Receiver. You may put a separate non-metallic collar on
your dog's neck and attach a lead/leash. Be sure the extra collar doesn't interfere with the Contact
Points.
Can my children get hurt by the Boundary
Wire?
NO. The mild correction is produced by the Contact Points on the Collar Receiver, not the Boundary
Wire. With proper use, the system is safe for all.
I have a small dog and a large dog; will this
work for me?
YES. Since the system provides just the right amount of adjustable static stimulation within each
dog's collar, it's safe and effective for all the dogs in your family over 8 pounds. The kit includes 1
collar; additional collars are sold separately (SDF-CR Add-A-Dog® Collar).
Is this complicated?
No. This Operating and Training Guide will walk you through every step.
Can I use the system with an existing
fence?
YES. The system can be used with an existing fence if you have a problem with a dog digging or
jumping over a traditional fence.
How often will my dog receive a correction?
When trained properly, most dogs will only receive a few corrections during normal Containment
usage.
Can I twist one wire to make a gate or safe
area that my dog can cross?
No. The wires need to meet in order to cancel out the signal Refer to STEP 04.
Does the Range Adjuster Knob tell me how
wide my Boundary Width will be?
No, every yard is different. You'll have to use the Collar Receiver to find the Boundary Width. Refer
to STEP 07.
Can I use the system with more than one
dog?
Yes. Any number of dogs can be added to the system with the purchase of additional Collar
Receivers (SDF-CR).
Why is my Fence Transmitter beeping?
You have a break in your Boundary Wire. Refer to "To Locate a Break In The Boundary Wire" section
on page 21 for more information.
Why is it suggested to perform a Short
Loop Test?
A Short Loop Test is a simple test to determine if each component (Fence Transmitter, Collar
Receiver, and Boundary Wire) is functioning properly. Follow the steps outlined on page 21.